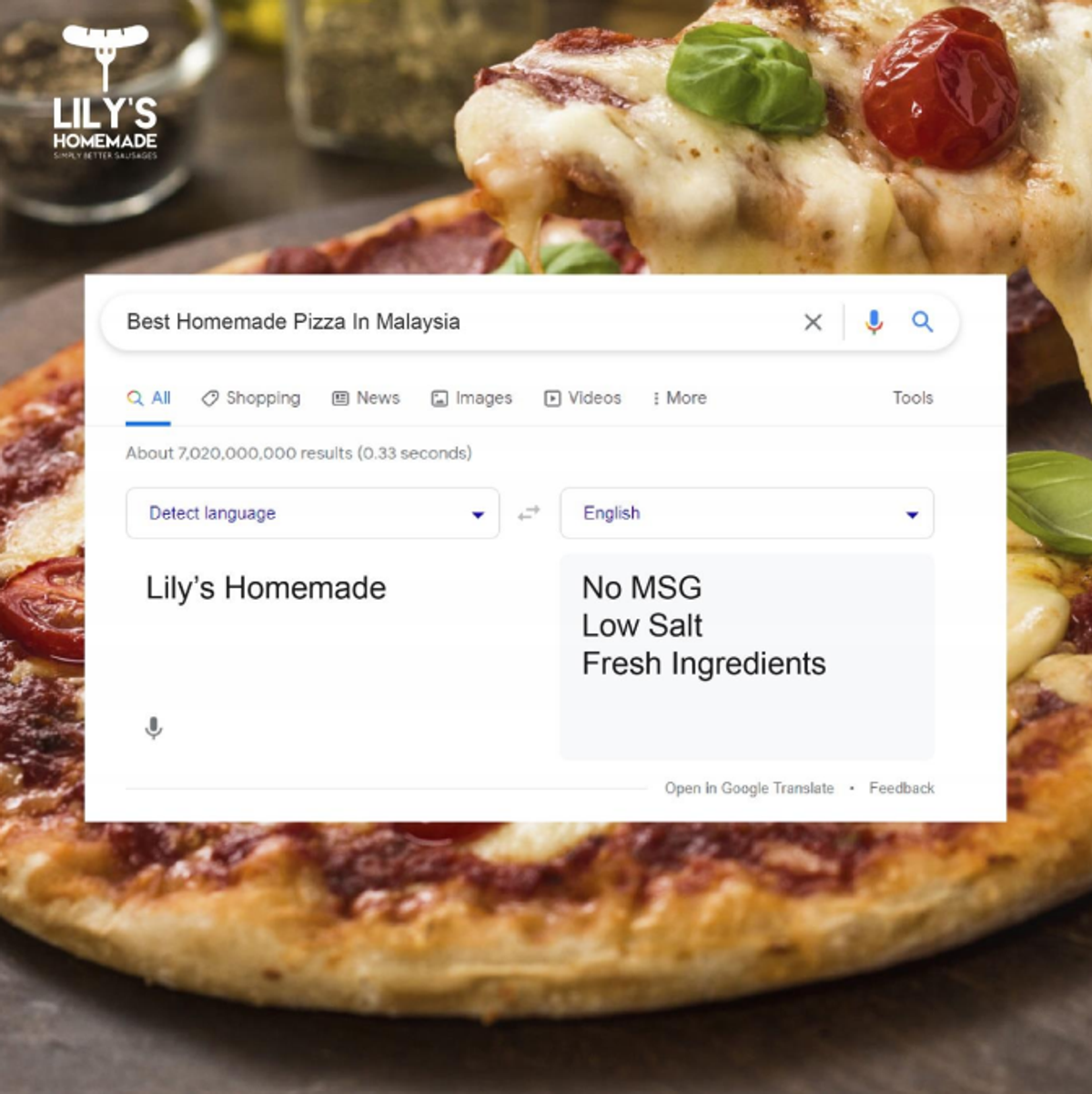 Pizza shouldn't be that bad for you.
Lily's Homemade proudly brings to you homemade pizza with 𝗡𝗼 𝗠𝗦𝗚 and 𝗟𝗼𝘄 𝗦𝗮𝗹𝘁 𝗖𝗼𝗻𝘁𝗲𝗻𝘁!
"Well then, there must be preservatives added, right?"
Nah…Only fresh ingredients are allowed in our kitchen
We want you to enjoy it in a healthier way without sacrificing that additive right out of the oven flavour. Hands down to the best homemade pizza in Malaysia, one bite and you'll be hooked!
3 flavours to choose from (*and more to come)
Lily's 4 Cheese & Bacon Pizza (10 inch)
Lily's 6 Cheese Pizza (10 inch)
Lily's Pork Pepperoni Pizza (10 inch)
Think Pizza, Think Lily's!